Streamsong Resort is a 228 room contemporary golf resort located in a remote area of Central Florida. While Florida has the highest density of unremarkable golf courses in the US, Streamsong has achieved an unprecedented rise to national fame in 18 months – to a sell-out crowd.
Introducing the story.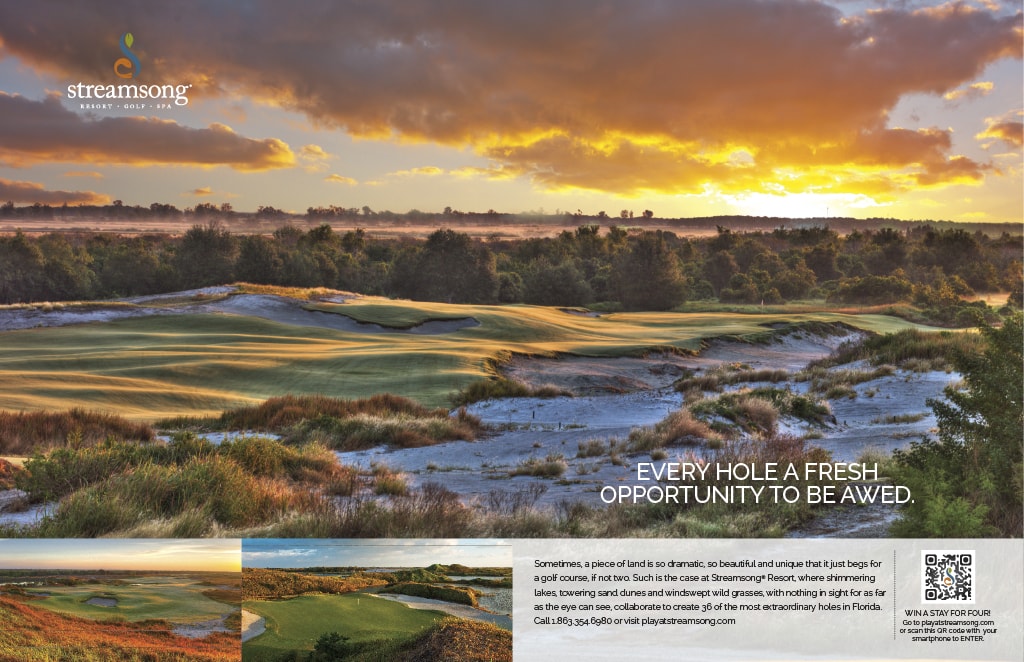 Print Advertising.
Video and Broadcast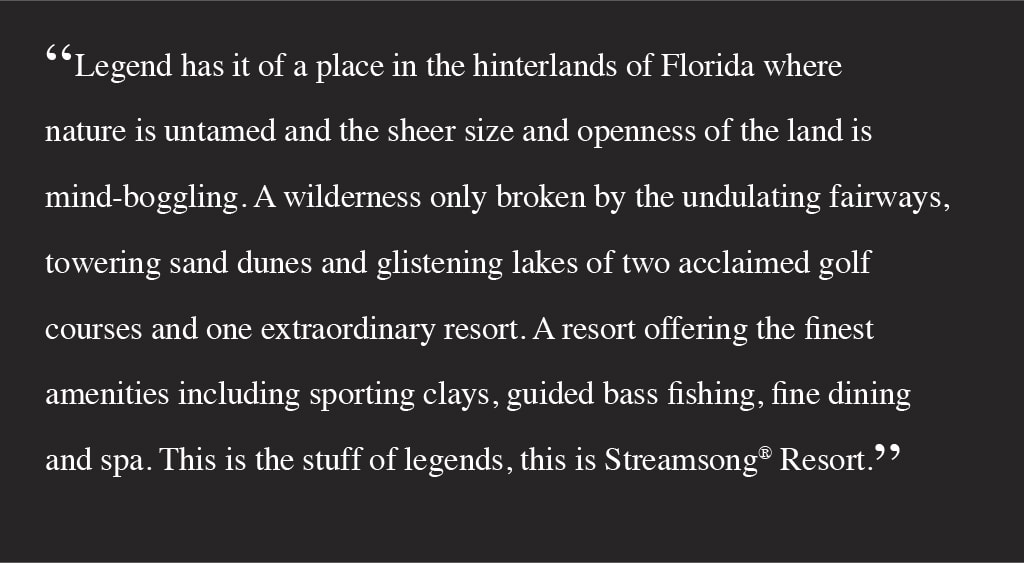 Expanding on the story and getting the message out.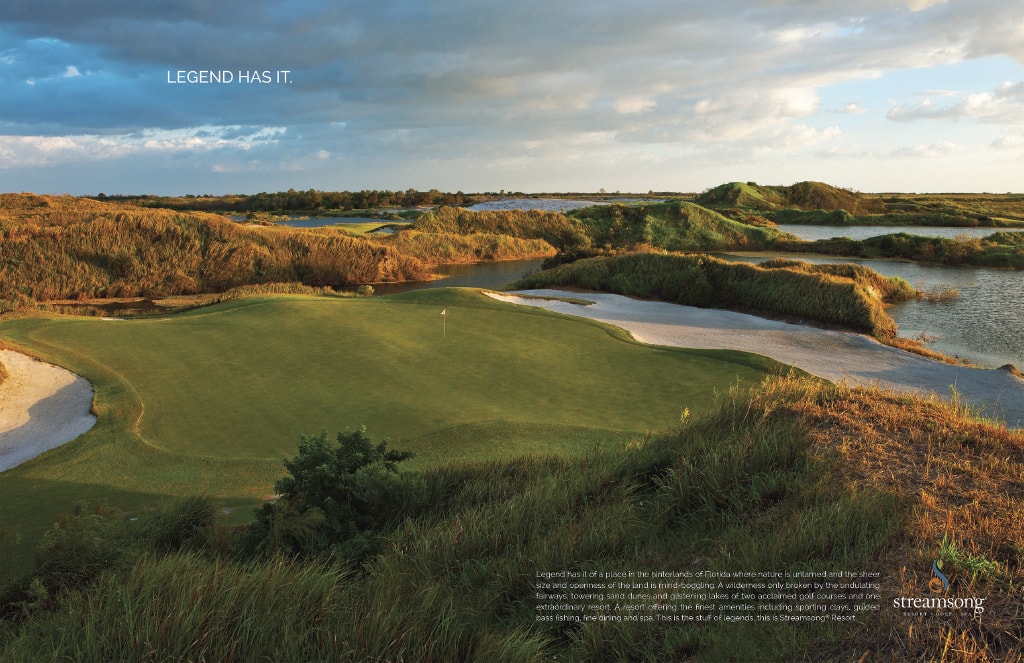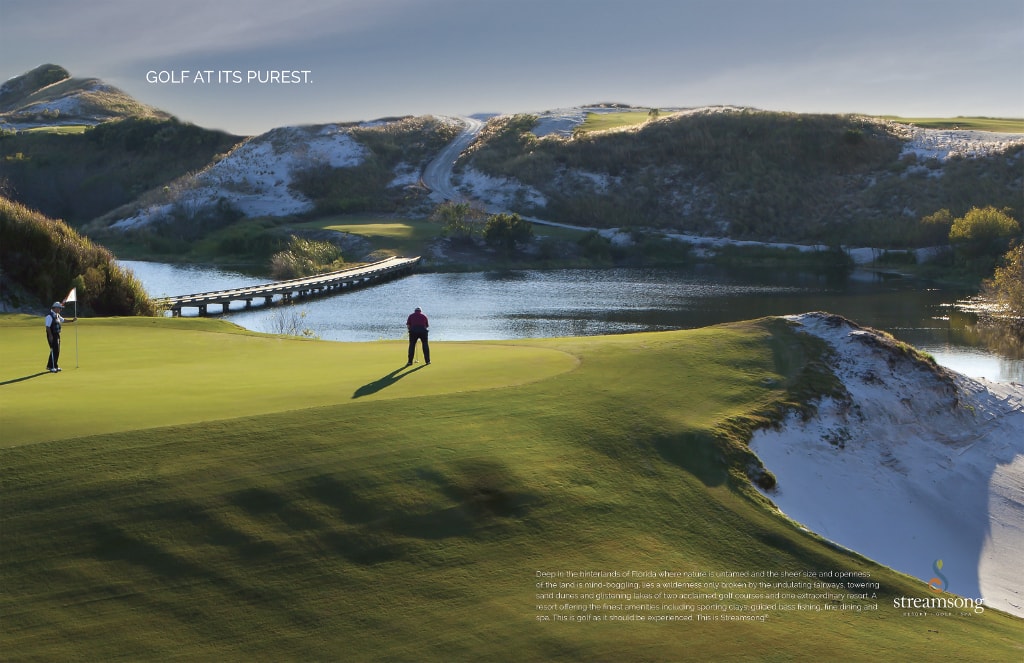 Print Advertising.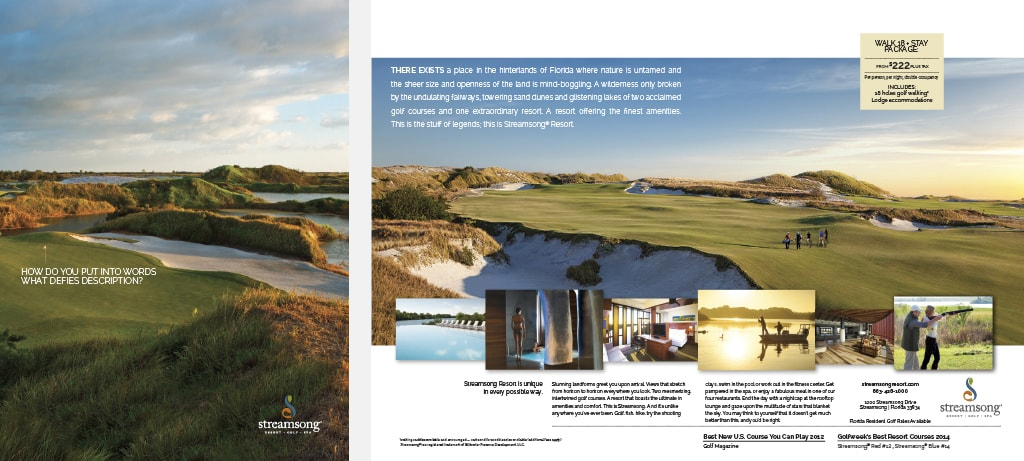 Wall Street Journal FSI.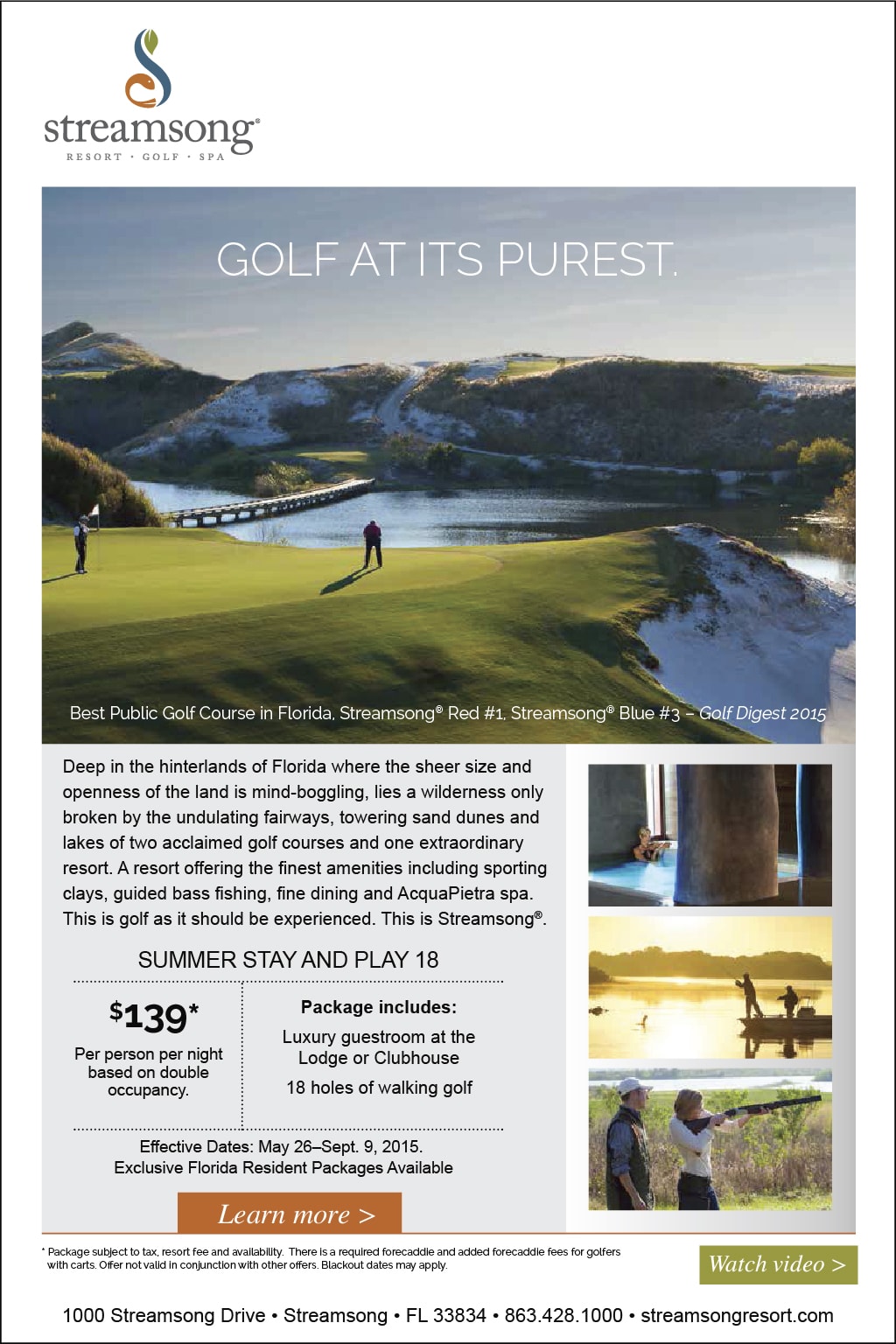 Integrated email campaigns.
Targeted Online Media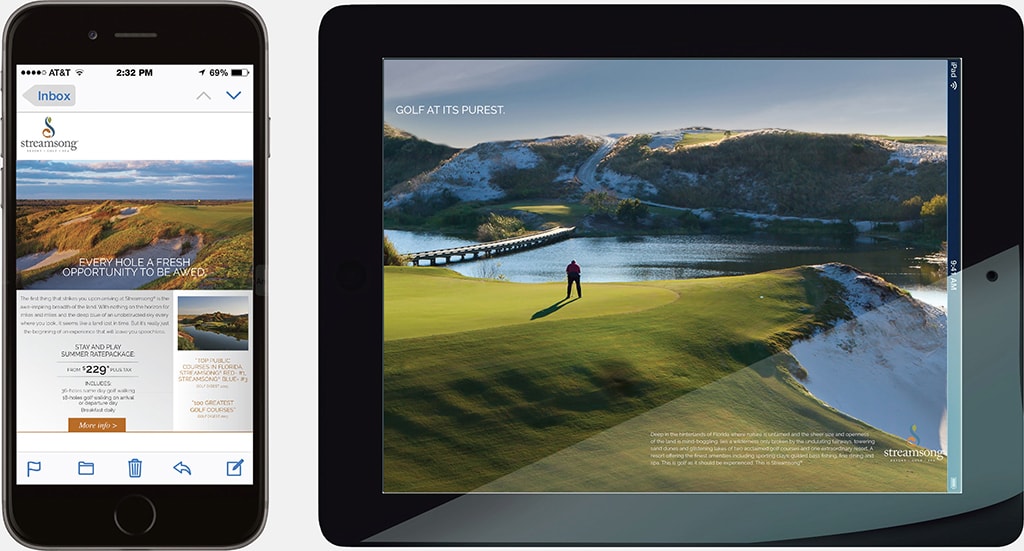 Mobile Outreach.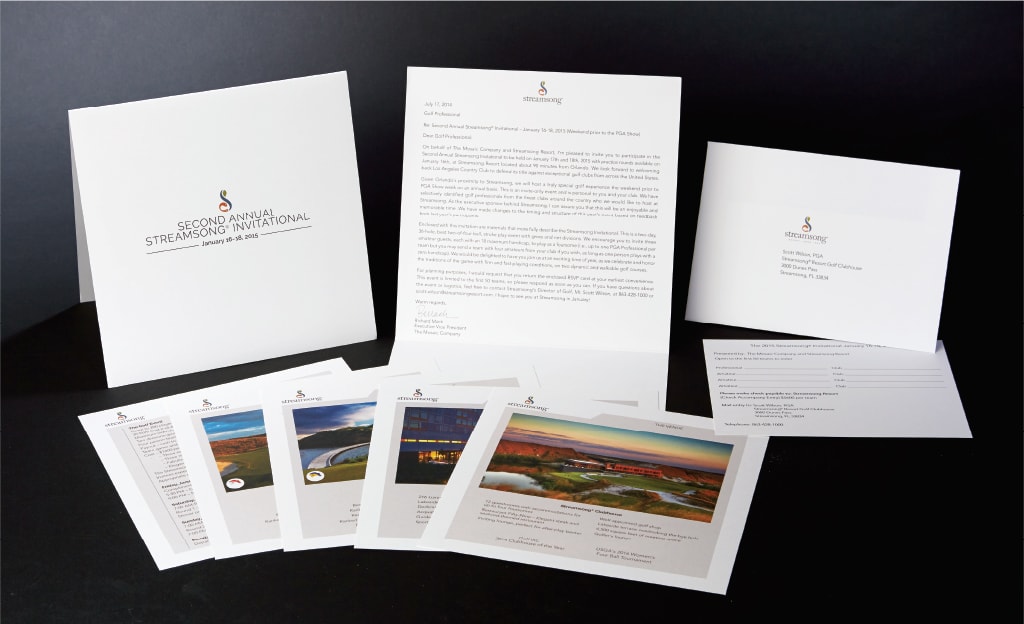 Events and Promotions.
Reaching out to meeting planners. We summed it by: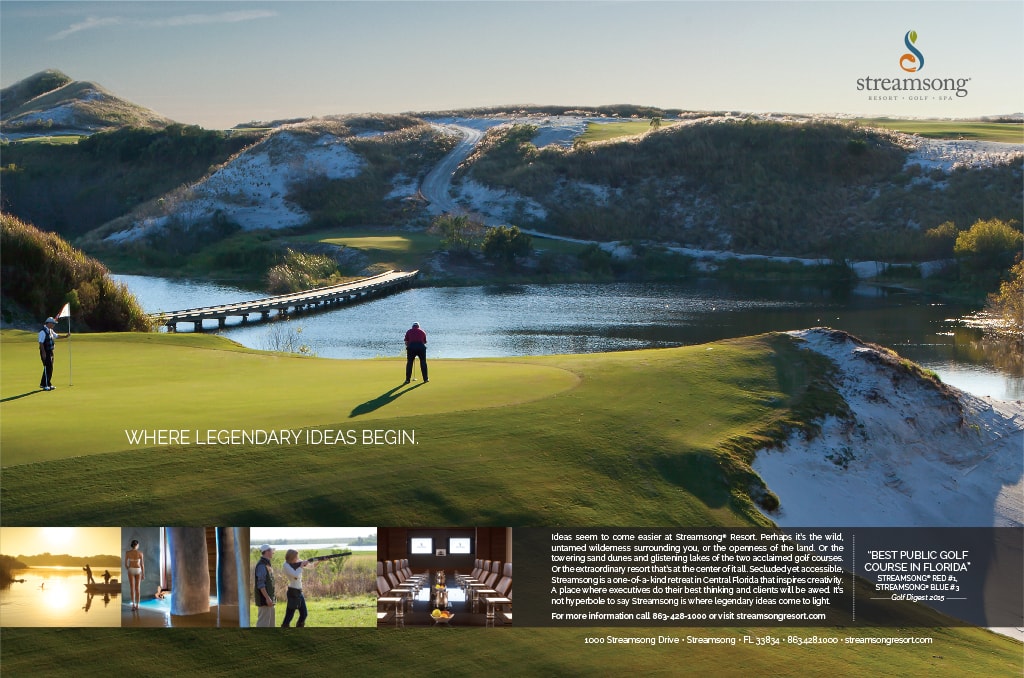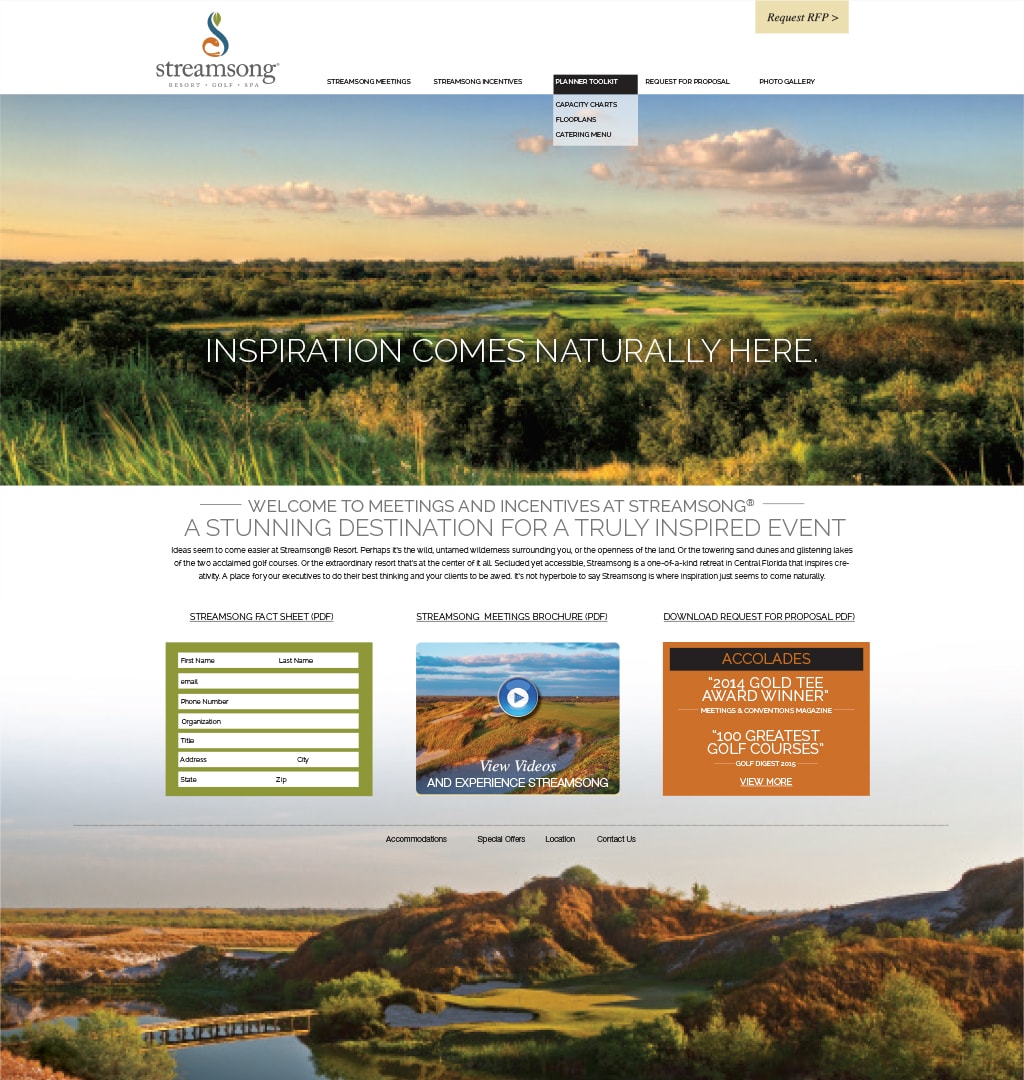 A dedicated meetings microsite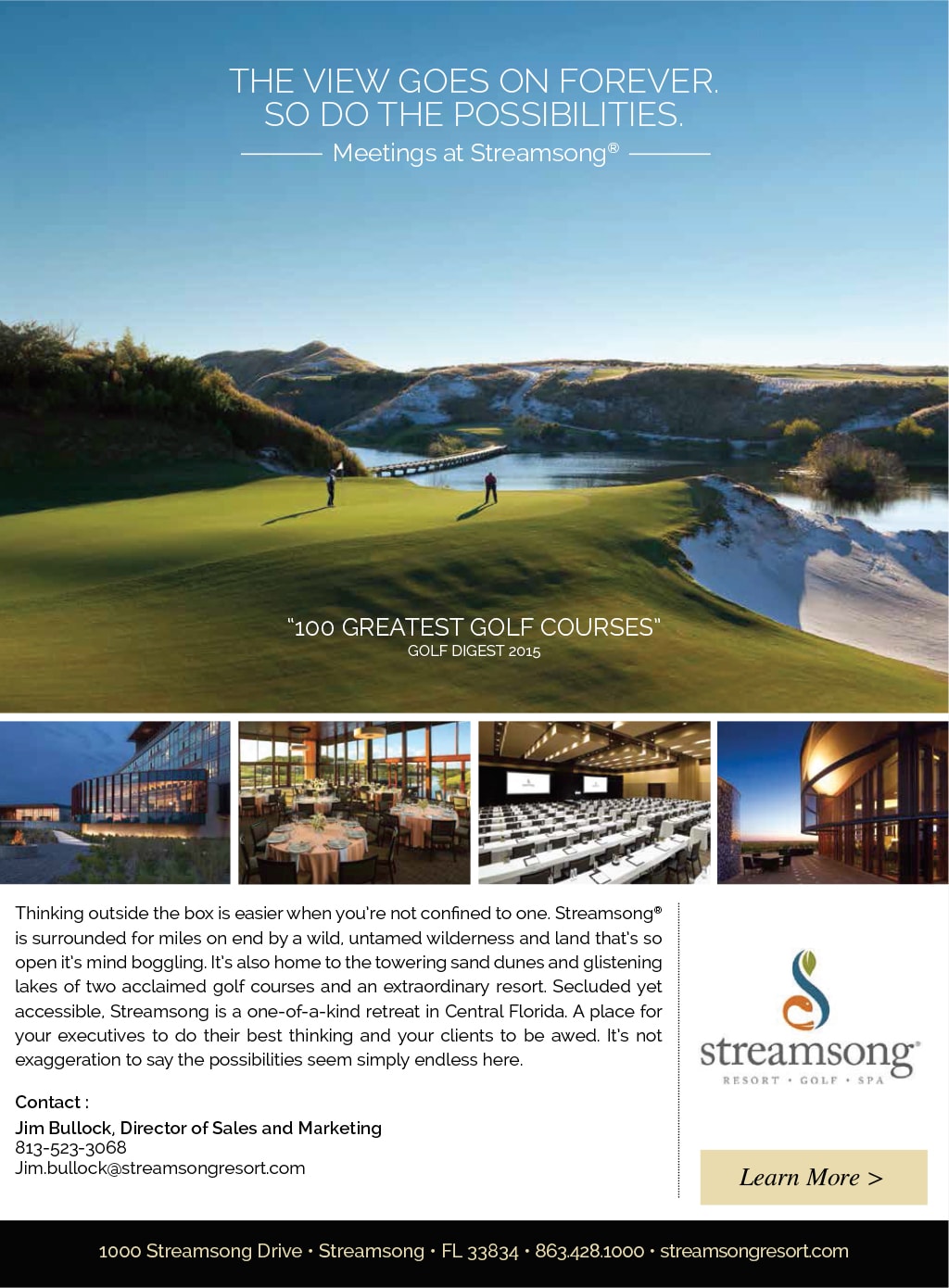 Targeted emails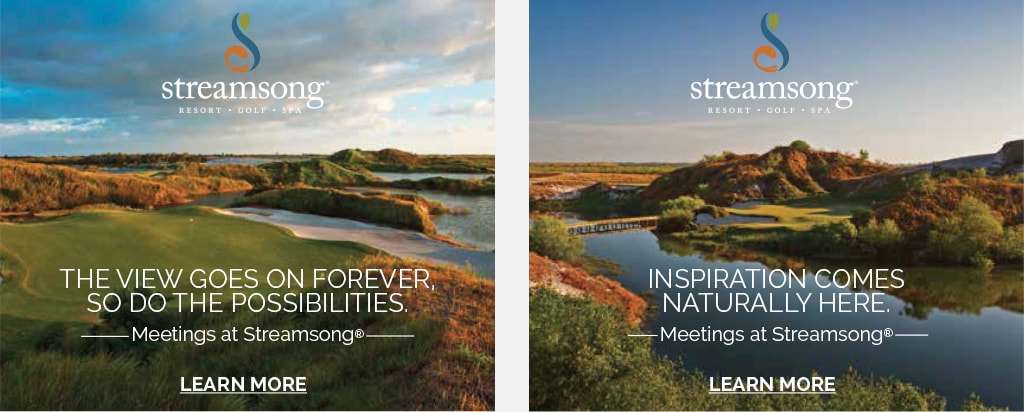 Targeted online media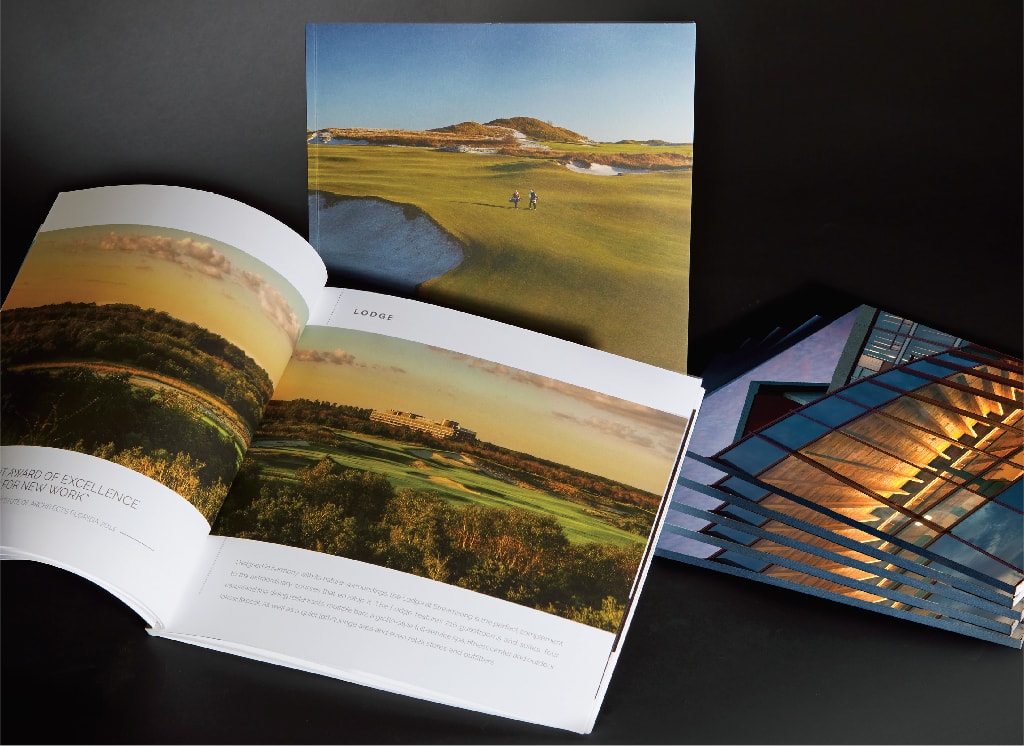 Collateral and support materials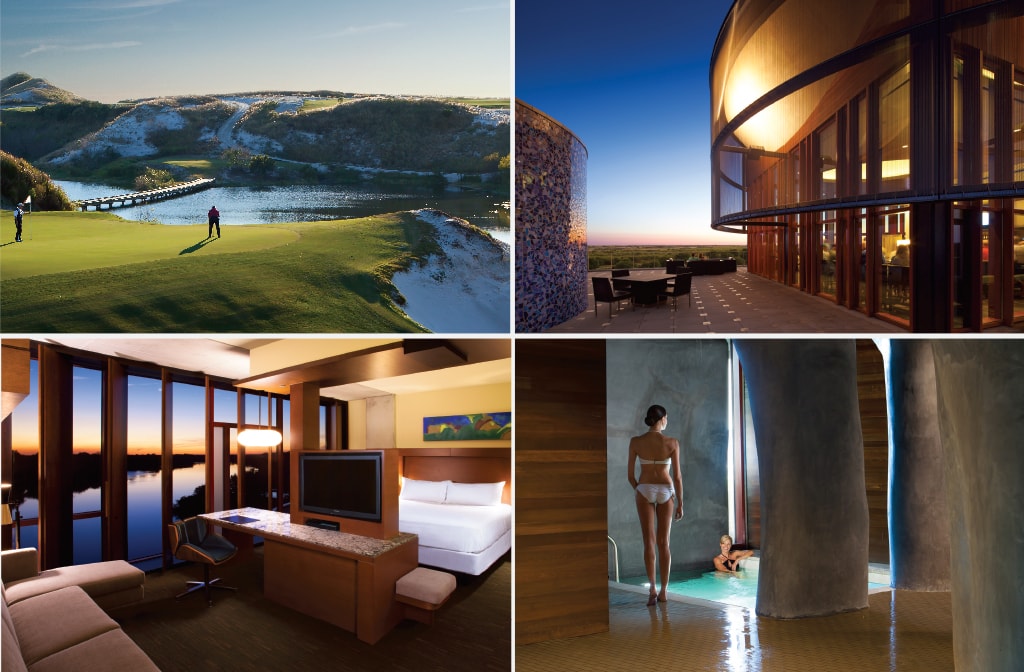 Skill sets used
Golf enthusiasts study
Conjoint-style analysis
Competitive analysis
Strategic planning
Brand development
Brand positioning
Message testing
Brand identity
Integrated outreach


Online




Offline


Group sales support
Photography
Results analytics
Program optimization